Created for educators, by educators.
Proliftic increases time management and efficiency by coordinating your existing resources, systems, and data. It helps educators work smarter with the ability to scale and replicate.
Take a peek inside Proliftic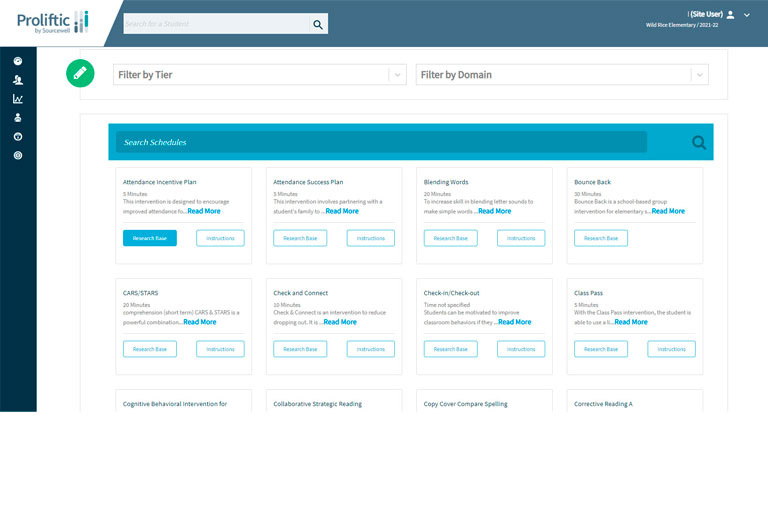 Learn what Proliftic can do for...
Discover the power of Proliftic
Data quality
Sourcewell Technology helps remove the barriers of data loading and translation. Adhering to data sourcing best practices, we're dedicated to providing insights to help your district drive better outcomes. From data loading and translations to quality checks and normalizations processes, we've got your data covered. We also hold key data-sharing agreements with SIS and assessment vendors to ensure your operational systems remain the source of truth.
Privacy and security
Sourcewell Technology takes data privacy very seriously and is a signatory on the Student Privacy Pledge, sponsored by the Future of Privacy Forum (FPF) and the Software and Information Industry Association (SIIA).
The people we serve are at the center of every engagement — and that makes all the difference